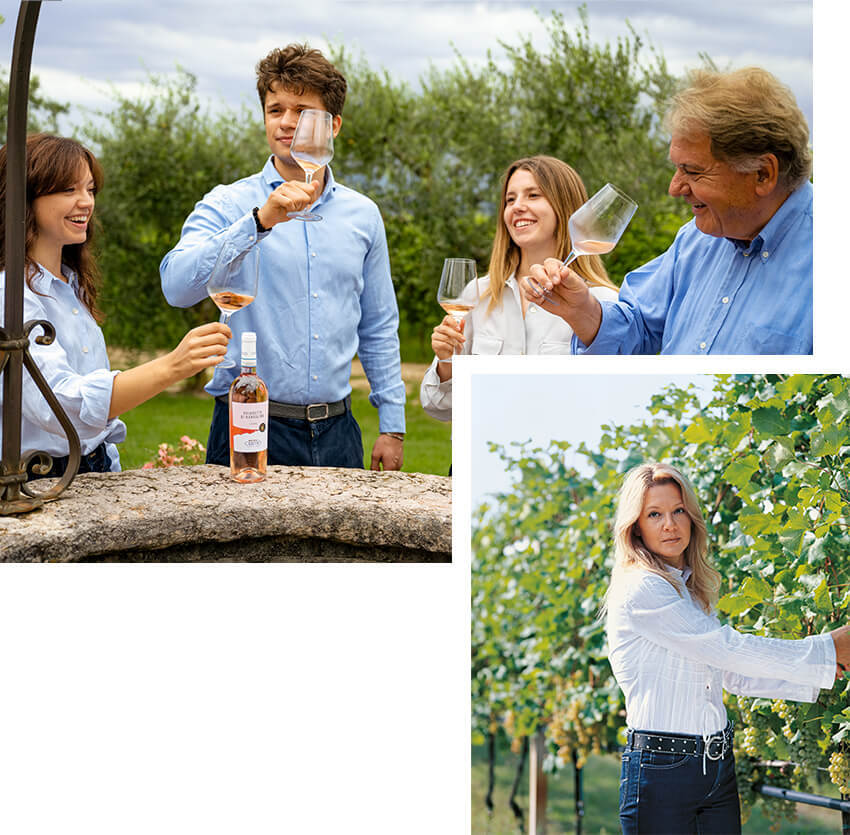 THE BRANCHER FAMILY
A house,
a promise,
a return
The Casetto farm was founded in 1999 when Aldo and Luana Brancher decided to go back home to their native Verona and find the perfect place to bring up their three children, Chiara, Alessandra and Andrea.

The place they found was perfect for setting up a winery and growing a business – a vineyard at the foot of the Rocca di Bardolino, right below the famous Saint George's Hermitage.

The first wine they produced – Bral, a red with IGT certification guaranteeing the area of origin – was the beginning of a story which has led to success, particularly abroad.
Now, the Casetto farm is going through a generational change, with father Aldo handing the baton to his daughters Chiara and Alessandra, who will move forwards with the legacy left by their mother Luana, the guiding star of the whole family. Their plans are brave and ambitious, dictated by the love of making good wine, and imbued with the desire to convey to visitors the joy of living Lake Garda to the full.
DISCOVER THE WINERY